I don't get much time to read during the school year. Especially when the second semester rolls around and I've got my hands full with teaching AP courses. But I make a point to keep a mental list of the books I'd like to read so that I can check them out from the local library over the summer.
These are a few of the books on my list:
10 Days that Unexpectedly Changed America by Steven Gillon | I've already started reading this one. I've heard that some AP teachers assign this book as summer reading. So I wanted to see if it was something I could incorporate into my own AP course.
The Divergent Series
by Veronica Roth | My kids have been talking about this series for a while now. And now that the first book has become a movie, I'm all the more motivated to finally see what this series is all about. The movie looks good. But I wanted to read the books before watching the movie, because if I watch the movie first, I know I won't read the book.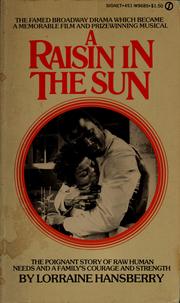 A Raisin in the Sun
by Lorraine Hansberry | This one should be a quick read. I bought the book years ago at a yard sale for a dime, but never read it. Our juniors are suppose to be reading this book as part of their English curriculum next year, so I thought I would read it and see how we might be able to incorporate it into both English and History.
A Land Remembered by Patrick Smith | This is where the if-there-is-time-I'd-like-to-read-this part of the list begins. And it begins with another school-related book. This one has two volumes, but I've heard its another quick read.
A People's History of the United States by Howard Zinn | Some AP teachers use this as their course textbooks, while others use it as a supplemental text. I've heard a lot about Zinn's perspective on history, and I'm interested to read it myself.
Start by Jon Acuff | This book is actually on the hubby's list of books to read this summer. He just checked it out from the library yesterday. But I think I'm going to swipe it from him once he's done.
Smart Money, Smart Kids by Dave Ramsey and Rachel Cruze | Although we aren't parents, I still can't wait to get my hands on this book. Towards the end of the school year when all the standardized testing has passed and we're finished with our curriculum, I try to give my students a few lessons on personal finance, so I'm always looking for new things to add to the mix.


What books are on your list to read this summer?