So you can imagine, as a teacher, I hear all sorts of random and crazy things coming out of the mouths of teenage students on a pretty regular basis. Usually, I just laugh and move on. But sometimes, the things that they say are so funny that I have to stop and write it down so I can share it. I wish I was making this stuff up....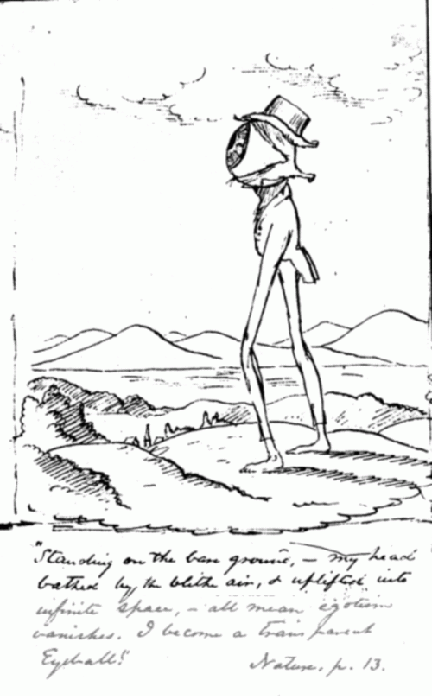 I projected the
image above
onto the screen and ask the students what it is. Of course, if they had completed their reading the night before, this would be an easy question. But we all know how that goes...
Me: What do we call this?
Student #1: Creepy!
Student #2: Grasshopper eyeball with chicken feathers for a tail.
Student #3: Weird!
Student #4: Won't you just tell us?
A couple of the classes got the answer right away. This particular class must have missed the homework memo.